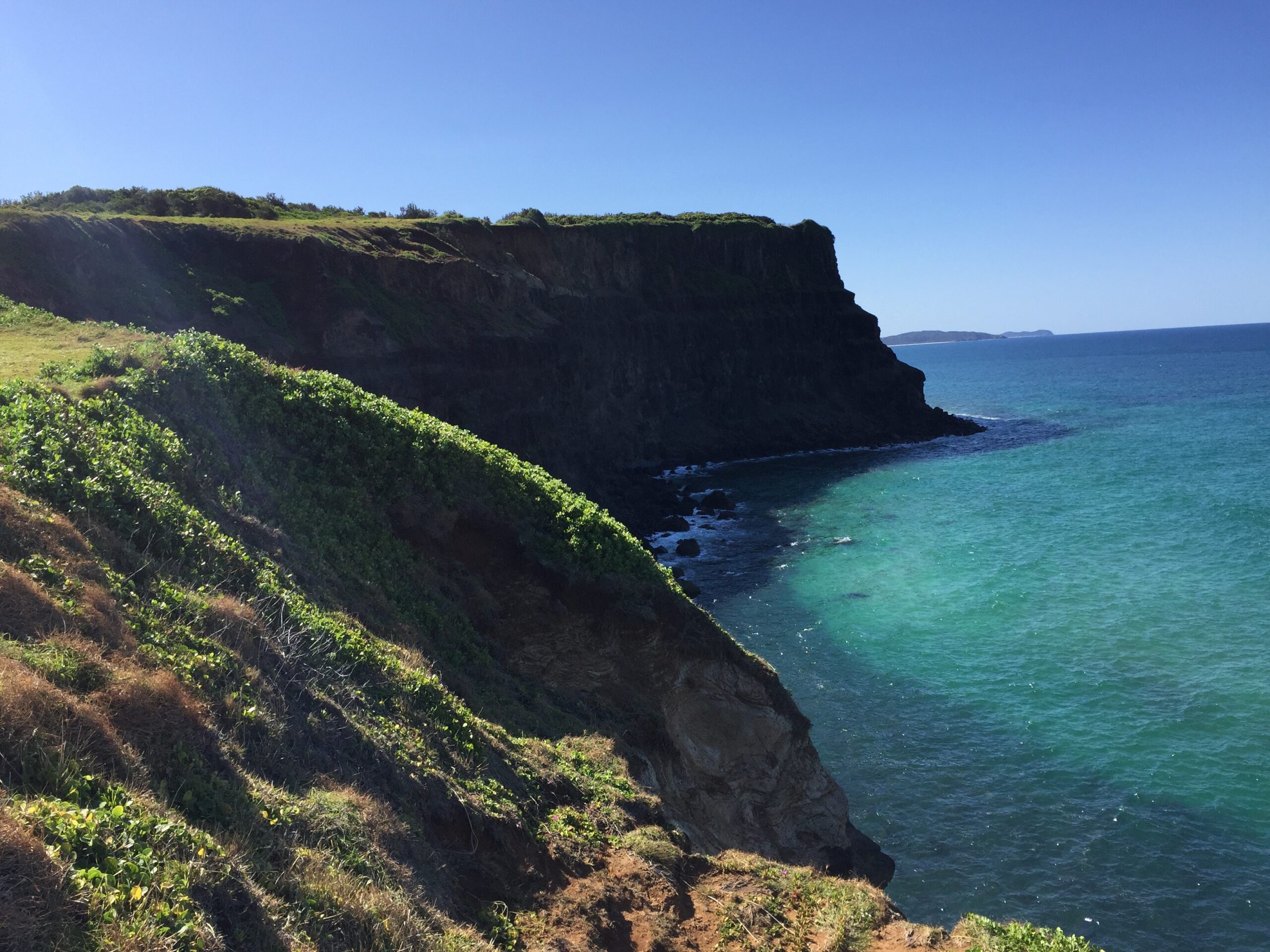 Join us for an epic day exploring the untouched gems surrounding Byron Bay.
Experience magical waterfalls, Sacred healing Ti tree lakes, stunning cliff walks and forest trails uncovering pristine hidden beaches.
Discover more about the surrounding region and go beyond the places you know or have heard about. The day is full of memorable adventures and awe inspiring scenery.
Behind the Bay makes a conscious effort to ensure that each trip causes no harm to the environment. By respect to the land and local cultures we are committed to leaving no trace behind and keeping the region just as magical as we found it. Good sustainable practices will be implemented on each tour.
Join us for a unique journey exploring the hidden, untouched gems surrounding Byron Bay. Enjoy an authentic, local experience and discover magical places you never would have known existed. Take a rejuvenating swim in the sacred ti tree lake, boosting immunity, blood circulation, relieving aches and pains and leaving your skin soft and silky. Discover the winding paths of the stunning Broken Head Nature Reserve to the Three Sisters Lookout, with miles of pristine coastline and a forest walk that leaves you on, arguably, Byron's most stunning and secluded beach.
Stop off for a bite to eat at one of Australia's top-rated bakeries before viewing the epic Lennox Head coastline with uninterrupted views of the Pacific Ocean, impressive cliffs, beaches, grassy hills, and lakes – all in the one place. Feel like another swim? Enjoy the rushing waters at Killen falls as you're nestled  amongst magical caves and trees. The day is topped off with a 360-degree view of the iconic Byron Bay and its surrounds.
Gain insight into the history of sacred locations and those who wish to protect them. Leave with a greater understanding and appreciation for the untouched gems the region has to offer, and make friends along the way!
Lake Ainsworth
Ti Tree Lake
Many more facilities to enjoy around…
Your adventure begins with a journey through the hinterland to the magical Killen Falls waterfall where you can take a refreshing swim amongst the turtles, while surrounded by magical caves, overhanging trees and vines.
We then head off to the epic Lennox Head Coastline, for a scenic walk along the headland, with large cliff faces, beaches, rivers and miles of uninterrupted pristine coastline!
We then head to the beautiful Lake Ainsworth Tea tree lake, where you can go for a rejuvenating swim in the sacred healing water, known to relieve aches and pains, boost immunity, improve blood circulation, as well as soften the skin. We have a delicious lunch on seven-mile beach where the whales regularly put on a show! After lunch, we make our way to the amazing broken head nature reserve, where we do a short forest trail walk to arrive at epic lookouts and secret beaches hidden amongst the mountains.
This trip was absolutely fantastic! I This was by far the most memorable and special day of my two week stay in Byron. Right from the beginning Harry made everyone feel so welcome and was super accomodating to everyones needs, and after no time at all our group felt like a family. You can tell Harry genuinely cares so much about everyone on his tour and wants everyone to have a great time. The tour itself was incredible, we saw some absolutely magical spots, they truly are hidden gems. If you are in Byron this tour is an absolute MUST DO - you will not be dissapointed!